Court's defense of religious liberty for profit-making companies could help Christian small businessmen oppressed by "gay rights" laws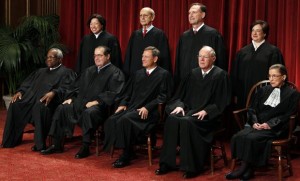 It's easy to understand why hard-core feminists with their frenzied, overblown "War on Women" rhetoric would be outraged by the Supreme Court upholding Hobby Lobby's right as a Christian-run corporation not to be forced to provide abortifacients to its employees through an Obama-care mandate. (See Hillary's misinformation on the decision HERE.) But why are liberal "gay" activists freaking out over the Hobby Lobby ruling?
The case was never about denying women birth control, but you wouldn't know that from the "reporting" by liberal media and hyperventilating "progressive" bloggers. Hobby Lobby still provides 16 forms of birth control as a health benefit to its employees, but its founders—along with another Christian-owned corporation, Conestoga Wood Specialists—sued HHS over being forced to provide four contraceptive methods that could terminate a fertilized egg.
Hobby Lobby's founders, David and Barbara Green, are committed Christians who believe that life begins at conception and should be protected. To quote the Court decision, "Hobby Lobby's statement of purpose commits the Greens to '[h]onoring the Lord in all [they] do by operating the company in a manner consistent with Biblical principles.'" So strong is the Greens' commitment to Jesus Christ that they have lost countless millions of dollars in profits over the years by closing their 500 craft stores nationwide on Sunday.
Now, one would think that obtaining cheap, subsidized contraception would be low on the priority list for homosexuals, seeing that two men or two women by themselves cannot produce a child. Nevertheless, Big Gay Inc is in a tizzy over the Supreme Court decision—because Burwell vs. Hobby Lobby isn't really about contraceptives but rather whether Americans like the Greens will be free to live out their religious convictions.
Trending: Wake Up Christians – Silence Is Not An Option
Immediately after the decision, feminists flew into a rage, circulating crude versions of Justice Ginsburg's dissent and distortions about women being denied birth control by their "male bosses." Too bad most Americans will never read the actual Hobby Lobby decision—which lays out two diametrically opposed, competing visions about freedom of conscience and the role of government in these United States.
Freedom of conscience vs. Big Government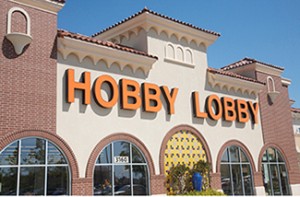 On the side of preserving and even expanding Americans' religious liberty were five judges: Alito, Kennedy, Roberts, Scalia and Thomas. In his concurring opinion Kennedy writes:
In our constitutional tradition, freedom means that all persons have the right to believe or strive to believe in a divine creator and a divine law. For those who choose this course, free exercise is essential in preserving their own dignity and in striving for a self-definition shaped by their religious precepts. Free exercise in this sense implicates more than just freedom of belief….It means, too, the right to express those beliefs and to establish one's religious (or non-religious) self-definition in the political, civic, and economic life of our larger community.
On the other side—of Big Government overriding citizens' religious beliefs, restricting conscience exemptions to federal mandates, and putting federal power behind expanded access to entitlements–were Ginsburg, Sotomayor, Breyer and Kagan. In fact, Ginsburg spends nearly two pages in her dissent [see pp. 24-25] defending the idea that Obamacare's provision of subsidies for IUDs (intrauterine devices) –one of the four contraceptives resisted by Hobby Lobby as a potential abortifacient—is a "compelling government interest."
This article continues at AmericansForTruth.org
The opinions expressed by columnists are their own and do not necessarily represent the views of Barb Wire.