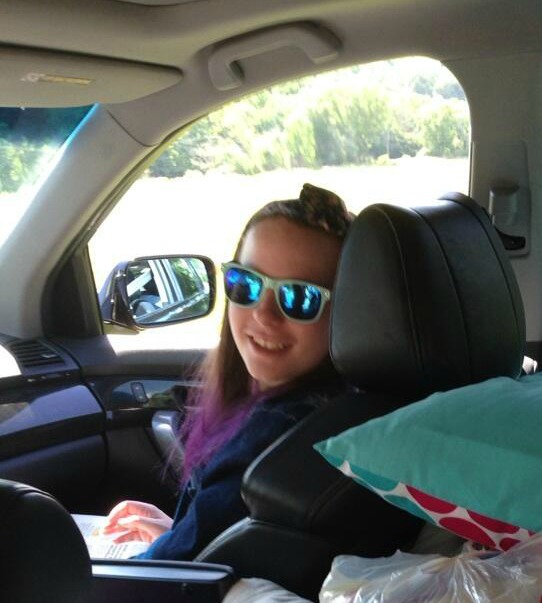 Thompson, CT—This morning, after 16 months of being held prisoner by the bureaucracy of the State of Massachusetts at the behest of Boston Children's Hospital, Justina Pelletier left the Susan Wayne Center for Excellence to return to her home with her parents, Linda and Lou Pelletier, and her three older sisters.
This 16-month ordeal has been a nightmare for Justina and her family.
Prior to February 2013, Justina attended a private school in Connecticut and was actively involved in figure skating competitions. She was being successfully treated by Dr. Korson at Tufts Medical Center for Mitochondrial disease.
After developing flu-like symptoms, Dr. Korson recommended that the family take Justina to see Dr. Flores, a gastroenterologist who had been treating Justina before he transferred to Boston Children's Hospital (BCH). Dr. Jurriaan Peters, a BCH resident who was only seven months out of medical school, saw Justina and decided he would change her diagnosis to Somatoform Disorder. He did not contact any of Justina's previous expert physicians and refused to allow Dr. Flores (the doctor she came to see) to examine her. BCH psychologist Dr. Simona Bujoreanu confirmed the Somatoform diagnosis after only 25 minutes with Justina, likewise without contacting other physicians. Dr. Bujoreanu is researching Somatoform Disorder under an NIH grant. Any Massachusetts ward of the state is subject to research being performed upon them without their consent.
Trending: Kids Tutored in "Pleasure" Despite STD Epidemic
BCH requested that the Pelletiers sign a new treatment plan which would remove her medications, prevent the parents from seeking a second opinion, and place Justina in a psychiatric ward. It also mandated that the Pelletiers never speak to Justina about her medical treatments or diagnosis and never speak to the doctors responsible for her care without prior approval. The Pelletiers declined and sought to discharge their daughter and return her to Tufts Medical Center. BCH called in the Massachusetts Department of Children and Families (DCF), charging the parents with "medical abuse." Justina was removed from their custody at an emergency hearing and had remained imprisoned by the state until this morning.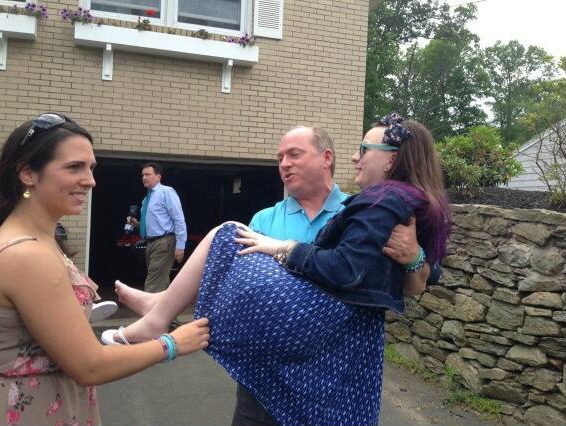 A constitutional law firm, Liberty Counsel got on the case in late February when Lou Pelletier spoke to the media in violation of an unconstitutional gag order issued by the Juvenile Court upon the parents to prevent them from speaking to the media about their daughter. After the father spoke to the media, DCF sought to hold him in contempt. Liberty Counsel began representing the Pelletiers and submitted a brief in opposition to the enforcement of the gag order.
After four days of Liberty Counsel being on the case, DCF agreed to drop the contempt motion, the judge dissolved the gag order, and he signed an agreed order for the return of Justina's medical care back to Tufts Medical Center.
Liberty Counsel then changed local counsel and brought in Massachusetts attorney Phil Moran when DCF did not set medical appointments with Tufts Medical Center in violation of the agreed order. Then in March of 2014, Judge Joseph Johnston issued an order granting permanent custody of Justina to Massachusetts DCF. "Justina and her family were devastated by this order from Judge Johnston," said Mat Staver, Founder and Chairman of Liberty Counsel. "This outrageous order did not deter us. We always believed that one way or another we would prevail and get Justina home," said Staver.
Liberty Counsel filed a motion to hold DCF in contempt. Then, on April 16, 2014, Liberty Counsel and local counsel filed a Writ of Habeas with the Massachusetts Supreme Judicial Court, requesting that the Massachusetts Supreme Judicial Court order the Department of Children and Families to bring Justina to court and defend its actions in keeping her from her parents for more than a year.
While Liberty Counsel handled the legal side, Rev. Pat Mahoney worked with the team, along with Keith Mason of Personhood USA. Rev. Mahoney made many trips to Boston and met with many people in the process. Liberty Counsel began working directly with the top officials of Massachusetts DCF, Massachusetts Department of Health and Human Services (HHS), and Governor Deval Patrick on reuniting the family. Liberty Counsel also coordinated and arranged meetings with legislators in Massachusetts and members of Congress in Washington, DC.
Three to four weeks ago, as a result of these negotiations, Secretary Polanowicz of Massachusetts HHS leaked to the media a four-point reunification plan, which included moving Justina to the Susan Wayne Center, closer to her family in Connecticut. The family was allowed frequent visits and they were allowed to finally speak with the Tufts Medical Center team about Justina's treatment.
On May 30, 2014, Liberty Counsel and local counsel filed a Motion for Relief From Judgment with Juvenile Court Judge Joseph Johnston. On June 6, one week later, DCF filed its Response to the Motion, agreeing with Liberty Counsel and requesting that the court return Justina to the custody of her parents.
On Tuesday, June 10, Judge Johnston issued an order requesting four points to be addressed, including the possible continued involvement of Connecticut DCF. Liberty Counsel attorneys worked with multiple parties to present an agreed response to Judge Johnston. Last Friday, June 13, Liberty Counsel announced that all interested parties agreed that Justina should immediately be returned home and there should be no more involvement of Massachusetts DCF, and Connecticut DCF had no reason to be involved. The court filings included Massachusetts DCF and HHS, the Guardian ad Litem, court-appointed counsel for Justina, Tufts Medical Center, JRI Susan Wayne Center for Excellence, and Liberty Counsel. Yesterday, Judge Johnston issued an order stating that Justina should return home today, June 18, 16 months after this ordeal began. Massachusetts DCF and HHS are no longer involved, nor is Connecticut DCF, which was never really involved in the case, even though Judge Johnston continually urged their involvement. The case is now closed.
"When this decision to release Justina was issued, shouts of joy were heard in the Liberty Counsel offices. Lou and Linda Pelletier and Justina's three older sisters were ecstatic. Our legal team has been working long days, nights, and weekends with all parties to get Justina home. This has been an emotionally draining time for us. I cannot imagine the stress the family and Justina endured," said Staver.
"The legal filings, public pressure, and lots of prayer ultimately resulted in Massachusetts DCF reversing its opinion 180 degrees. This is a wonderful day," Staver said. "The result is a miracle!"
Liberty Counsel is an international nonprofit, litigation, education, and policy organization dedicated to advancing religious freedom, the sanctity of life, and the family since 1989, by providing pro bono assistance and representation on these and related topics.
The opinions expressed by columnists are their own and do not necessarily represent the views of Barb Wire.