By Jim Angle and Judson Berger
In what some might see as an oxymoron, an advocacy group apparently is preparing to ask the Defense Department to appoint a chaplain — for atheists.
A source tells Fox News that the Military Association of Atheists and Freethinkers (MAAF) plans to make the request on Tuesday, floating its president Jason Torpy as the proposed chaplain. A Defense Department official confirmed that a meeting is planned between the applicant and the Navy on Tuesday.
Rep. John Fleming, R-La., who last year opposed the creation of such a position, also voiced concerns about the planned request. He told FoxNews.com he's got to wait and see how the proposal plays out, but threatened to use legislation to block it if necessary.
Trending: 196,000 Illegals Just Released Into American Cities with All Inclusive Packages – Work Permits – Benefits on Their Way
"We're only finding out about this now," he said. Fleming said the law is clear that any chaplain needs to have an "endorsing agency" and questioned whether the applicant would have that here. "We just don't see any avenue, but you know we've been surprised before by the military."
Democrats tried, unsuccessfully, to pass legislation creating such a post in 2013. In response, Republicans offered up a measure of their own to prohibit the Pentagon from naming such a chaplain. The House approved the measure in July.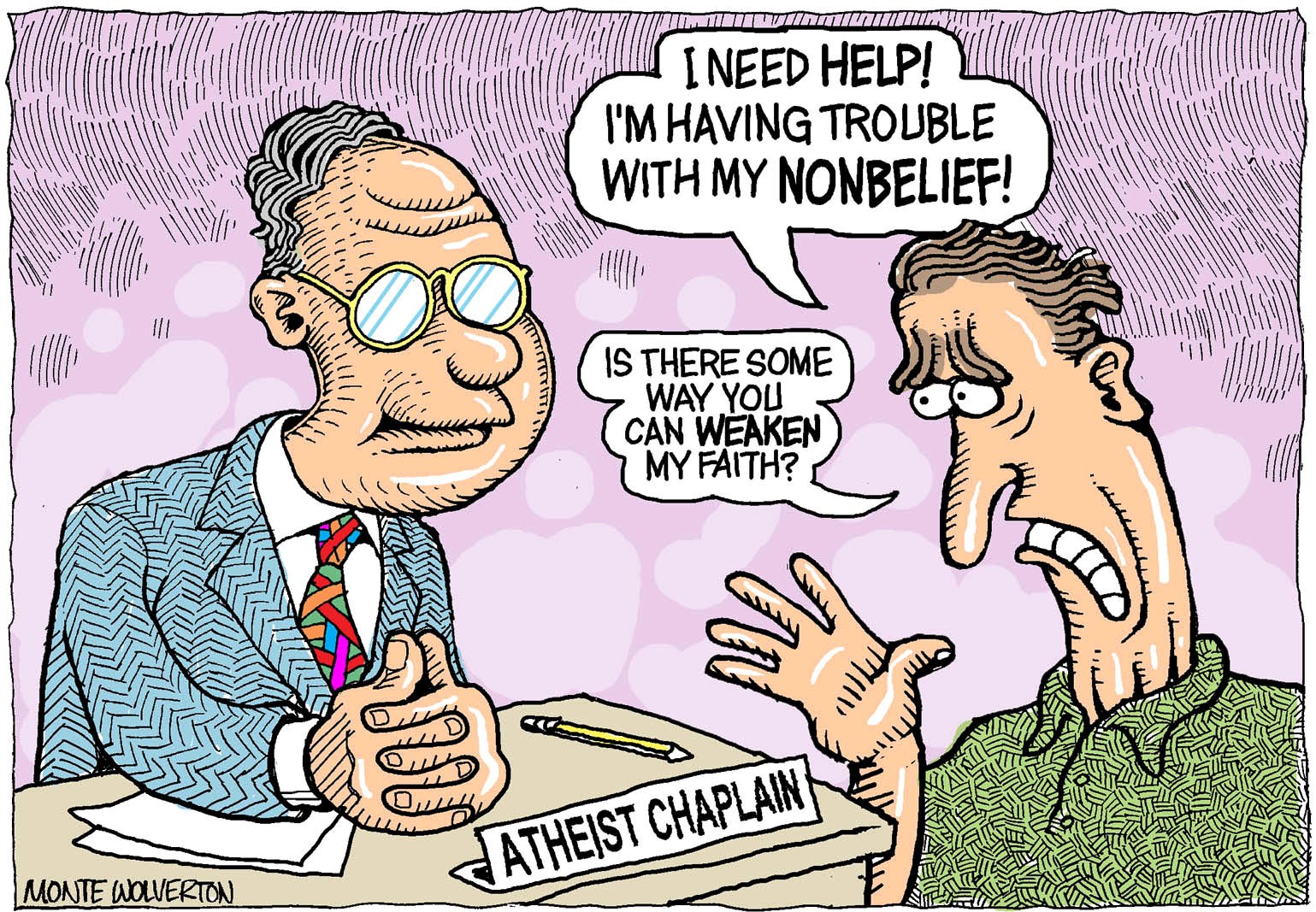 With Congress at odds, though, the Defense Department could decide on its own.
A separate organization, The Humanist Society, endorsed Oxford-educated religious scholar Jason Heap last year to be the first-ever humanist chaplain in the U.S. Navy.
The MAAF supported the application. All along, the group has argued that more people identify as atheists and humanists than any other non-Christian denomination.
But Republican lawmakers who have fought these efforts have described the push as nonsensical. The motto of the Army Chaplain Corps is, after all, "Pro Deo et Patria," or "For God and Country."
"It's self-contradictory — what you're really doing is now saying that we're going to replace true chaplains with non-chaplain chaplains," Fleming said.
According to research in 2009 by the Defense Equal Opportunity Management Institute, about a quarter of military service members who participated in the study said they had "no religious preference." More than 3.6 percent identified as humanist, while a little over 1 percent identified as pagan. Several organizations and religious scholars have pressed the U.S. military to consider naming chaplains for those service members.
Read more: FoxNews.com
The opinions expressed by columnists are their own and do not necessarily represent the views of Barb Wire.