When Leftists Lose News Control, Declare 'Fake News'
By Mark Alley
The American Media Maggots — like defense attorneys who, faced with the facts against them shift into personal ad hominem attack mode — have decided the only choice remaining to them is to double down with stunning celerity on cheating, scapegoating, minimizing, hiding, obfuscation, ignorance and, now, labeling. Time to re-brand and, moreover, stigmatize news sources other than their own.
Let's start with some refreshing truth and, unfortunately, regress from there to the lies, ploys and Alinsky-like deception crafted to push the Leftists' narrative of control.
https://twitter.com/nia4_trump/status/807871780077654017
Do you hear ANY of these examples trotted out by the American Media Maggots in their campaign of control? Of course not. They cannot abide truth. The last thing the "fake news" bleats are about is truth. Cognitive dissonance of the Left.
Welcome to the new normal. Aided and abetted by the Standard Leftist List.
The AMM are losing control. They don't care for it one bit. The election, of course, told them so. The faces of the American Media Maggots were slammed into the hard and textured concrete sidewalk of reality, receiving completely unanticipated bloody injuries and broken facial bones.
The facts don't lie. Print ads diminished by 15% during this third quarter at the largest newspaper publisher in the United States, Gannett — producer of USA Today and over 100 other brands. Revenues were down 17% at McClatchy (where I used to work in the 70s, having met Eleanor McClatchy herself), 19% at the New York Times and a massive 21% at the Wall Street Journal. Newspapers tried to make up revenue in the digital domain but that was no panacea because — you didn't see this coming? — Millennials don't like to pay for online entertainment (such as music and videos) and as far as they're concerned, newspapers were entertainment. Who would pay for newspaper content when they could get everything they wanted from John Stewart or Steven Colbert?
I'd suggest that another of the reasons the American Media Maggots and social media happen to find themselves in this critical situation is due to their both manufacturing fake news and deleting real news.
Paul Watson explains.
The same media that gave Hillary 98% chance of winning & hoax rape stories is lecturing us about "fake news"

SHARE: https://t.co/Otoi9ujRKT pic.twitter.com/I85nG3bOBU

— Paul Joseph Watson (@PrisonPlanet) November 18, 2016
The American Media Maggots and social media are doubling down with censorship and the denigrating of non-major news sources. If it's not ABC, CBS, NBC, CNN, the New York Times, LA Times, etc. — then it's not real news they say.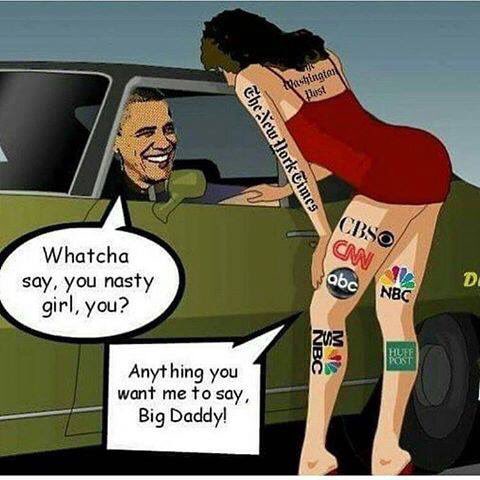 Witness, most recently, the major social platforms' tsunami-like predilection towards censorship regarding "extremist content." Who determines "extremist content" you ask? Well, if you have to ask the question you already grasp the answer. When you declare "fake news" you also inherently declare censorship and the elimination of free speech.
The AMM believe they have few options left because, even with the all-out 24/7 assault against Donald Trump, "their" candidate didn't win. Part of the loss includes the realization that people were not paying sufficient attention, in their minds, to the so-called "mainstream media." In other words, that the MSM was the only game in town.
So, from the WashingtonPost.com:
Mark Zuckerberg outlines Facebook's ideas to battle fake news

by Abby Ohlheiser

A week after trying to reassure the public that it was "extremely unlikely hoaxes changed the outcome of this election," Facebook founder Mark Zuckerberg outlined several ways the company might try to stop the spread of fake news on the platform in the future.

"We've been working on this problem for a long time and we take this responsibility seriously. We've made significant progress, but there is more work to be done," Zuckerberg wrote in a Friday night post on his own Facebook page. He then named seven approaches the company was considering to address the issue, including warning labels on false stories, easier user reporting methods and the integration of third-party verification.
Just who are considered purveyors of "fake news"? That's correct; mostly right-leaning or conservative sites, listed as Drudge or Breitbart.
But let's state the obvious about the Drudge Report. It is nothing more than an aggregatorof news. Drudge simply recaps various stories, news-sites. His sources are frequently Leftist US media, to include the NY Times, LA Times, and all the Usual Suspects. How in the hell is the Drudge Report "fake news"? That makes no sense whatsoever.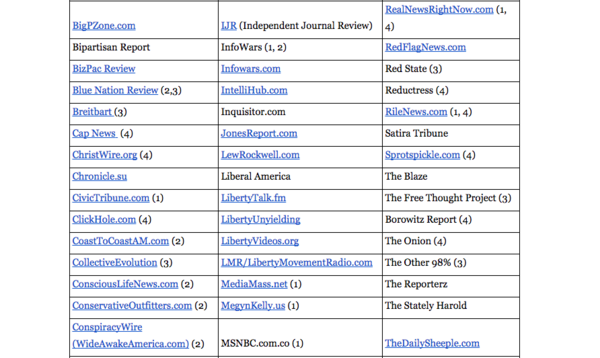 They have lost their "gatekeeper" status and desperately seek to lock it back up. This is what assails and offends the most. CNN's Chris Cuoma sums it up best with this brief video, which is breathtaking in its arrogance.
https://youtu.be/7DcATG9Qy_A
Leftists insisted you couldn't possess those emails. Unless you printed them out, of course. Cuomo could have advised people to read these emails online at Wikipedia. He did not. Additionally, the bulk of Leftists stated the emails were themselves false. But you cannot have your cake and eat it too. Either the emails are fake or it's illegal to possess stolen federal documents and a violation of the USC. You justified the release of Trump's tax papers, which was illegal. You didn't seem much upset with that, NYT.
Fake news polls, AMM? Fake rape stories on any number of occasions, AMM? Cars that tip over, AMM? Dan Rather lying about George Bush? Hundreds of false discrimination stories? Rick Jones? Sharmeka Moffitt? Reza Aslan? Tahera Ahmad? Anti-gay tip receipt? Duke University? Michael Nifong? Oberlin KKK hoax? Tawana Brawley? Grand Valley State University black chick? Joseph Baken? CAIR's staged videos? CNN interviewing their own cameraman, claiming it was an anti-Trump protester on Don Lemon? "Trumpers violent" when it was in fact Leftists who burned, hit, stabbed, cut, destroyed property around the US? HRC having a "98% chance of winning"?
The "Fourth Estate" exists only as, now, a PR firm for Leftists and Demorats. We're on to you. You are in fact naked.
How shallow be thy memory, American Media Maggots. Where an anti-conservative meme exists, you jump on it and provide vast amounts of time, headline space and copy inches. Because you have an anti-conservative theme to catch.
And in this process the American Media Maggots have lost their credibility for a myriad of reasons. But the persons and situations responsible for their current plight need go no farther then each and every newsroom around the country, 95% of whom are registered Demorats, Greens or Socialists. This is why, when asked, journalists will never ever tell you for whom they voted in any way. They won't even own it, hiding under the cloak of "impartiality" which is the last thing they are. Craven cowards all. Like Hillary Rodham Clinton, they absolutely cannot tell the truth. There are no such animals as "impartiality" in today's newsrooms.
Any old person can report or make the news now. Photos and videos are everywhere. "Real" journalists aren't required any more — and by "real" journalists I mean those schooled at the feet of Leftist elite universities and subjected to the pathological, intolerant, unrealistic, biased, limited, bitter, moribund thoughts of the Left. "Journalism" is now a wide-open game unconfined by ideology, cash or structure.
More ludicrous is the thought embraced by the AMM — as I briefed above — that Millennials or GenZ'rs are going to PAY for your content. Good luck with that shite. They have no idea what a "newspaper" or a subscription IS.
You want fake news? How about these, to begin? The examples are simply endless.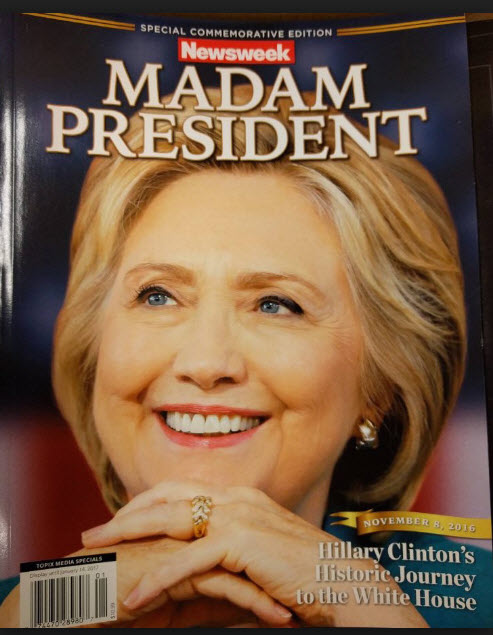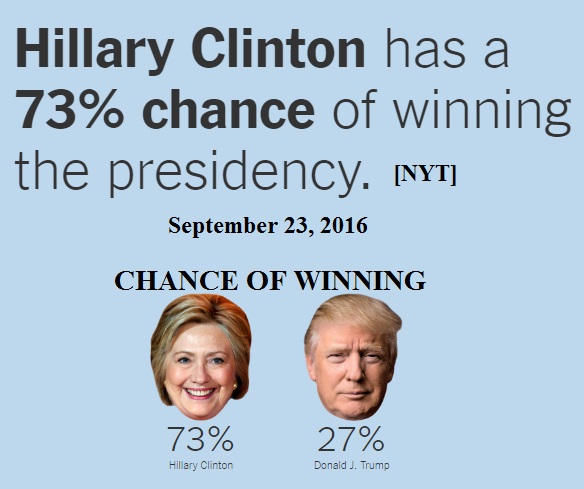 ---
---
Posting Policy
We have no tolerance for comments containing violence, racism, vulgarity, profanity, all caps, or discourteous behavior. Thank you for partnering with us to maintain a courteous and useful public environment where we can engage in reasonable discourse.